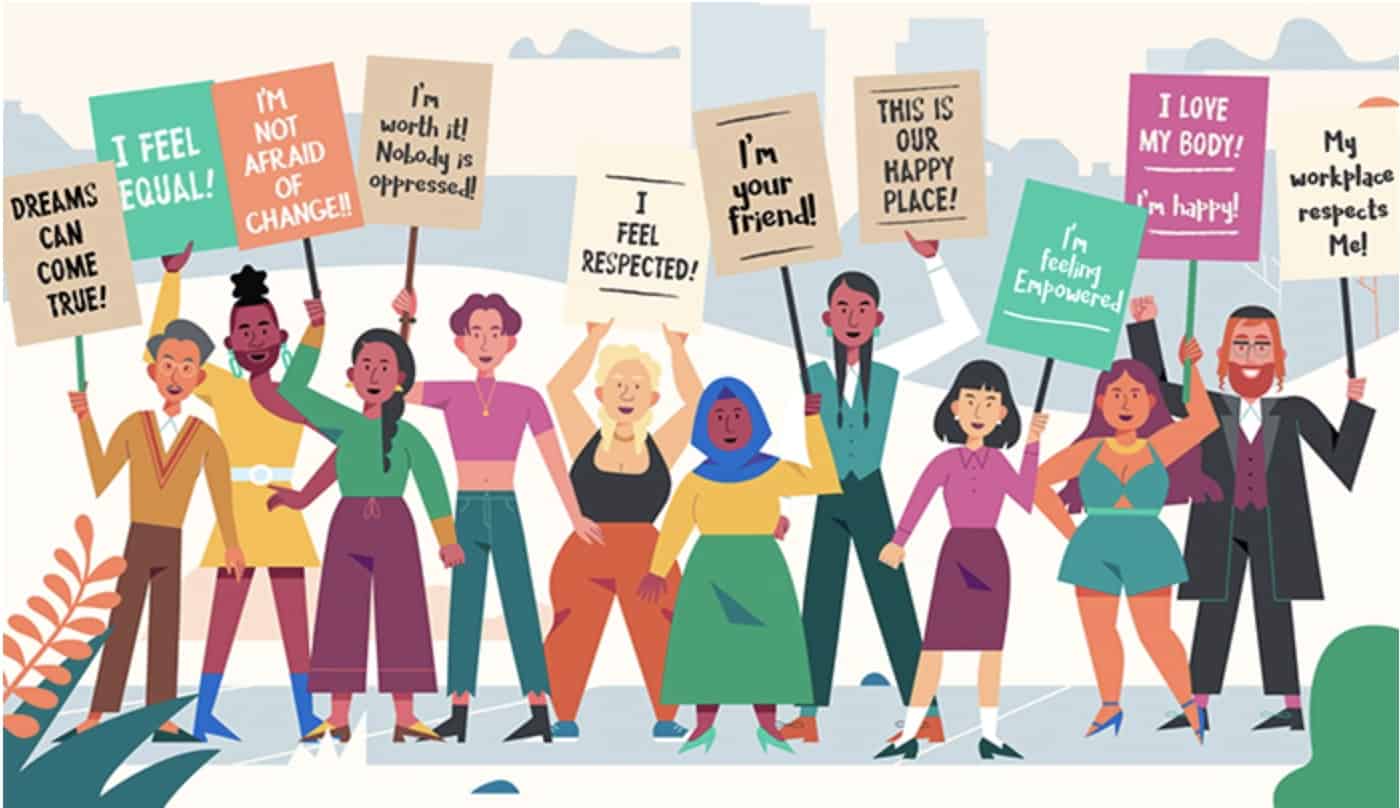 Raznolikosti i uključivost
Ovaj tečaj ima za cilj pomoći vam da razvijete svoje razumijevanje procesa koji stoje iza diskriminacije; izgradite svijest o raznolikosti, uključivosti, stereotipima, predrasudama, nesvjesnoj pristranosti, mikro porukama i lancu diskriminacije te vas podržati na vašem putu da postanete uključiviji i pozitivno utječete na vašu organizacijsku kulturu.
Razgovori o diskriminaciji, raznolikosti i uključivanju su osjetljivi i vjerujemo da se ciljevi učenja tečaja najbolje postižu primjenom pristupa mješovitog učenja. Prvo ćete dovršiti video lekcije, nakon čega ćete imati priliku pridružiti se interaktivnoj i odražavajućoj sesiji licem u lice. Ove će sesije također promicati umrežavanje i interakciju s ljudima iz različitih organizacija i/ili između ljudi iz vaše organizacije. Imajući to na umu, na zahtjev nudimo smjernice za voditelja.
Nadamo se da će vam ovaj tečaj omogućiti da započnete ili nastavite svoje putovanje kako biste postali uključiviji. Što više znamo, sve više shvaćamo da moramo i nastaviti učiti.
Želimo vam korisno iskustvo!
Tečaj je besplatan, ali ćemo ga učiniti dostupnim samo profesionalcima koji ga žele koristiti s grupom ljudi iz jedne ili više organizacija.
Ako želite biti voditelj ovog tečaja, kontaktirajte info@diversity-work.eu kako biste pristupili smjernicama za voditelje koji detaljno opisuju kako planirati i olakšati sesije za ovaj tečaj kombiniranog učenja. Ovaj je tečaj razvijen u okviru projekta Diversity@Work, suosnivača Europske komisije. Za više informacija posjetite našu web stranicu www.diversity-work.eu.
Sadržaj ovog tečaja predstavlja samo stavove autora i njihova je isključiva odgovornost. Europska komisija ne prihvaća nikakvu odgovornost za korištenje informacija koje sadrži.
This course aims to help you develop your understanding of the processes behind discrimination; build awareness of diversity, inclusion, stereotypes, prejudice, unconscious bias, micro messages, and the discrimination chain, and to support you on your journey to become more inclusive and positively influence your organisational culture.   
Addressing discrimination, diversity and inclusion is sensitive and we believe that the course's learning objectives are best achieved by using a blended learning approach. First, you will complete the video-based lessons, after which you may have an opportunity to join an interactive and reflective face-to-face session. These face-to-face sessions will also promote networking and interaction with people from different organisations and/or between people from your organisation. With that in mind, we offer a facilitator guide upon request.
We hope this course allows you to start or continue your journey to become more inclusive. The more we know, the more we realise we need to keep learning.  
We wish you a wonderful journey!  
The course is free of charge, but we will only make it available for professionals who aim to use it with a group of people from one or several organisations.  
If you wish to be a facilitator of this course, please contact info@diversity-work.eu to access a facilitator guide which details how to plan for and facilitate sessions for this blended learning course.  
This course was developed by the Diversity@Work project, co-founded by the European Commission. For more information, visit our website at: www.diversity-work.eu. The content of this course represents the views of the authors only and is their sole responsibility. The European Commission does not accept any responsibility for use that may be made of the information it contains.  
Theme
Civil Society Strengthening
Work and Enterprise
Sustainable Development Goals
Content development partners
You might also
be interested in