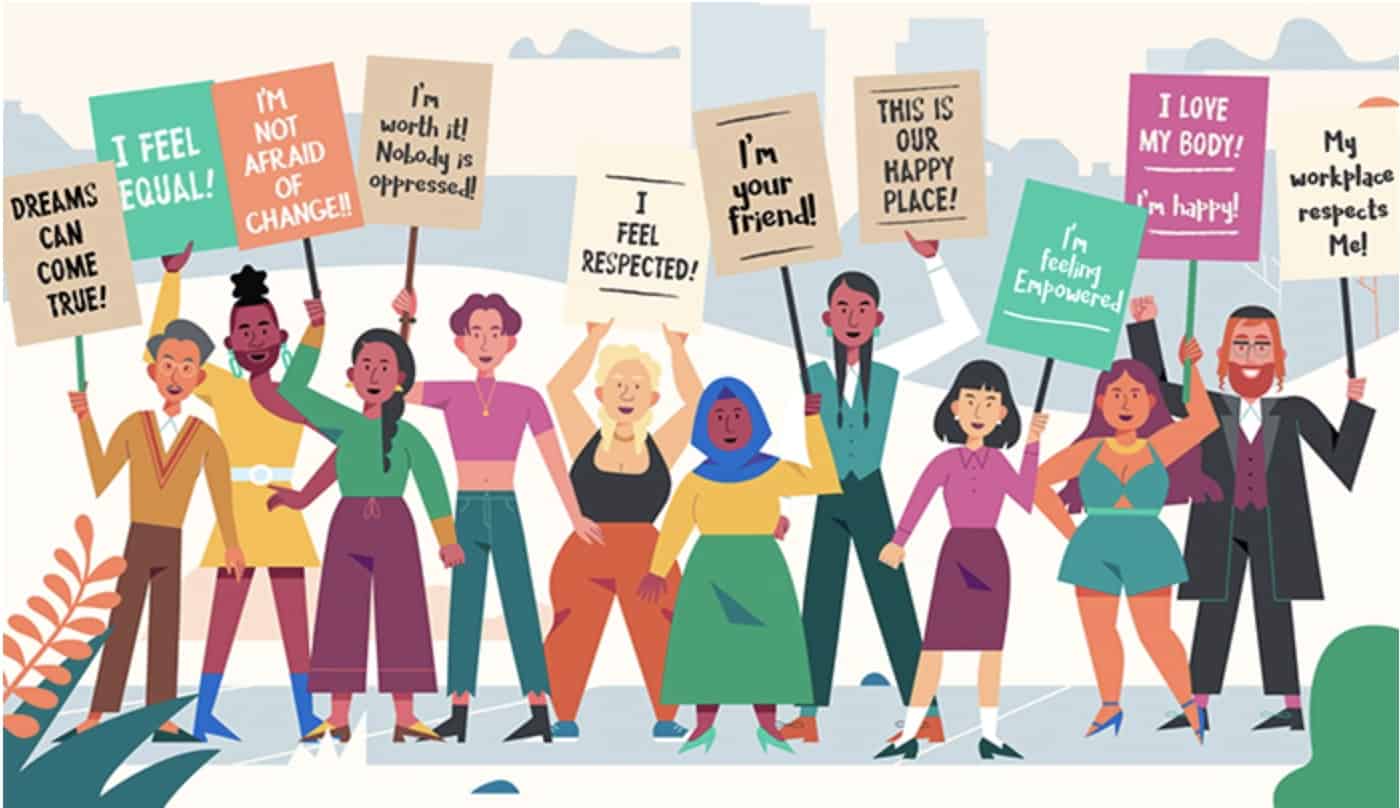 Questo corso ha l'obiettivo di aiutarvi a sviluppare la comprensione dei processi alla base della discriminazione, a costruire la consapevolezza della diversità, dell'inclusione, degli stereotipi, dei pregiudizi, dei pregiudizi inconsci, delle micro-discriminazioni e della catena della discriminazione, e a sostenervi nel vostro percorso per diventare più inclusivi/e e influenzare positivamente la vostra cultura organizzativa.  
Affrontare il tema della discriminazione, della diversità e dell'inclusione è delicato e riteniamo che gli obiettivi di apprendimento del corso siano meglio raggiunti utilizzando un approccio di apprendimento misto. In primo luogo, completerete le lezioni basate su video, dopodiché potrete avere l'opportunità di partecipare a una sessione interattiva e riflessiva face to face. Queste sessioni promuoveranno anche il networking e l'interazione con persone di organizzazioni diverse e/o tra persone della vostra organizzazione. Per questo motivo, su richiesta, offriamo una guida per facilitatori/trici. 
Ci auguriamo che questo corso vi permetta di iniziare o continuare il vostro percorso per diventare più inclusivi/e. Più sappiamo, più ci rendiamo conto che dobbiamo continuare a imparare. 
Vi auguriamo un viaggio meraviglioso! 
Il corso è gratuito, ma sarà disponibile solo per i professionisti che intendono utilizzarlo con un gruppo di persone di una o più organizzazioni. 
Se desiderate essere un/a facilitatore/trice di questo corso, contattate info@diversity-work.eu per accedere a una guida per facilitatori/trici che spiega come pianificare e facilitare le sessioni di questo corso di apprendimento misto. 
Questo corso è stato sviluppato dal Progetto Diversity@Work, co-finanziato dalla Commissione Europea. Per ulteriori informazioni, visitate il nostro sito web: www.diversity-work.eu. Il contenuto di questo corso rappresenta il punto di vista degli/delle autori/trici ed è di loro esclusiva responsabilità. La Commissione Europea non si assume alcuna responsabilità per l'uso che può essere fatto delle informazioni in esso contenute.
This free online course on diversity and inclusion is aimed at professionals who intend to use it with a group of people from one or several organisations in a blended format.
By completing this course, you will:
Develop your understanding of the processes behind discrimination
Build awareness of diversity, inclusion, stereotypes, prejudice, unconscious bias, micro messages, and the discrimination chain
Find support on your journey to become more inclusive and positively influence your organisational culture
This course is available in Croatian, English, Estonian, Polish, Portuguese, Russian and Spanish.
This course was developed by the Diversity@Work project, co-founded by the European Commission. For more information, visit  www.diversity-work.eu. The course is part of the Aga Khan Foundation's Civil Society and Work and Enterprise programmes.
If you wish to be a facilitator of this course, please contact info@diversity-work.eu to access the facilitator guide which details how to plan for and facilitate the in-person sessions of this blended learning course.
This work is licensed under the Creative Commons Attribution-NonCommercial-NoDerivatives License. To view a copy of this license, go here.
Theme
Civil Society Strengthening
Work and Enterprise
Sustainable Development Goals
Content development partners
You might also
be interested in