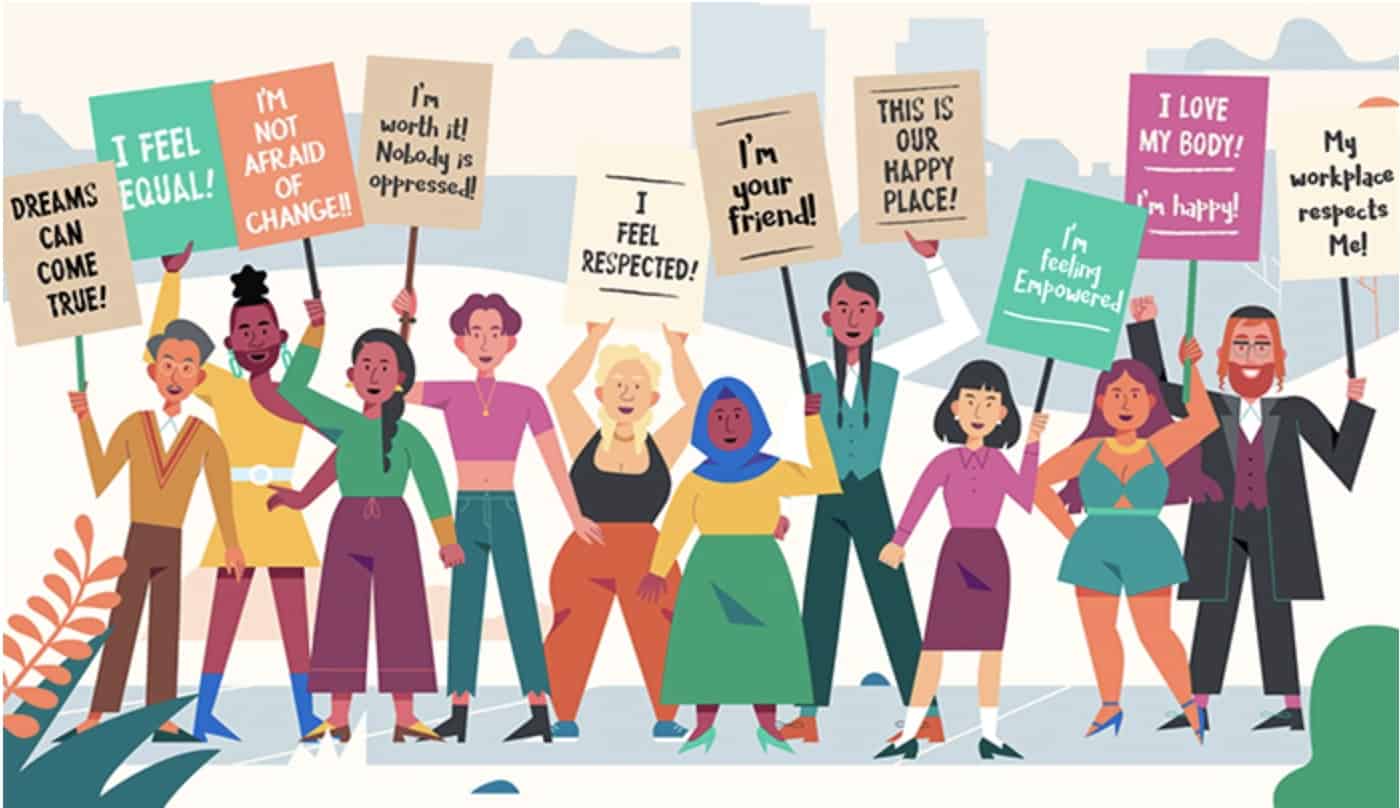 Этот курс направлен на то, чтобы помочь вам лучше понять процессы, лежащие в основе дискриминации; повысить осведомленность о многообразии, инклюзии, стереотипах, предрассудках, бессознательных предубеждениях, микросообщениях и цепи дискриминации, а также поддержать вас на пути к большей инклюзии и положительно повлиять на культуру в вашей организации.
Решать проблемы дискриминации, многообразия и инклюзии нужно деликатно, и мы считаем, что учебные цели курса лучше всего можно достичь, используя смешанный подход к обучению. Сначала вы пройдете видеоуроки, после чего у вам может появиться возможность присоединиться к интерактивной и рефлексивной личной обучающей сессии. Эти сессии также будут способствовать установлению контактов и взаимодействию с людьми из разных организаций и/или между людьми из вашей организации. Принимая это во внимание, мы предоставляем по запросу руководства для координатора.
Мы надеемся, что этот курс позволит вам начать или продолжить ваш путь к большей инклюзии. Чем больше мы знаем, тем больше понимаем, что нужно продолжать учиться.
Желаем вам увлекательного путешествия!
Курс бесплатный, но мы сделали его доступным только для профессионалов, которые хотят проводить его с группой людей из одной или нескольких организаций.
Если вы хотите стать координатором этого курса, свяжитесь с нами по адресу info@diversity-work.eu , чтобы получить доступ к руководству для координаторов, в котором подробно описано, как планировать и проводить занятия в рамках этого смешанного курса. 
Этот курс был разработан проектом Diversity@Work, соучредителем которого является Европейская комиссия. Чтобы получить подробную информацию, посетите наш сайт: www.diversity-work.eu. Содержание этого курса представляет только точку зрения авторов, и исключительно они несут за него ответственность. Европейская комиссия не несет никакой ответственности за использование содержащейся в курсе информации.
This course aims to help you develop your understanding of the processes behind discrimination; build awareness of diversity, inclusion, stereotypes, prejudice, unconscious bias, micro messages, and the discrimination chain, and to support you on your journey to become more inclusive and positively influence your organisational culture.
Addressing discrimination, diversity and inclusion is sensitive and we believe that the course's learning objectives are best achieved by using a blended learning approach. First, you will complete the video-based lessons, after which you may have an opportunity to join an interactive and reflective face-to-face session. These face-to-face sessions will also promote networking and interaction with people from different organisations and/or between people from your organisation. With that in mind, we offer a facilitator guide upon request.
We hope this course allows you to start or continue your journey to become more inclusive. The more we know, the more we realise we need to keep learning.
We wish you a wonderful journey!
The course is free of charge, but we will only make it available for professionals who aim to use it with a group of people from one or several organisations.
If you wish to be a facilitator of this course, please contact info@diversity-work.eu to access a facilitator guide which details how to plan for and facilitate sessions for this blended learning course.
This course was developed by the Diversity@Work project, co-founded by the European Commission. For more information, visit our website at: www.diversity-work.eu. The content of this course represents the views of the authors only and is their sole responsibility. The European Commission does not accept any responsibility for use that may be made of the information it contains.
Theme
Civil Society Strengthening
Work and Enterprise
Sustainable Development Goals
Content development partners
You might also
be interested in